The Samwaies Trust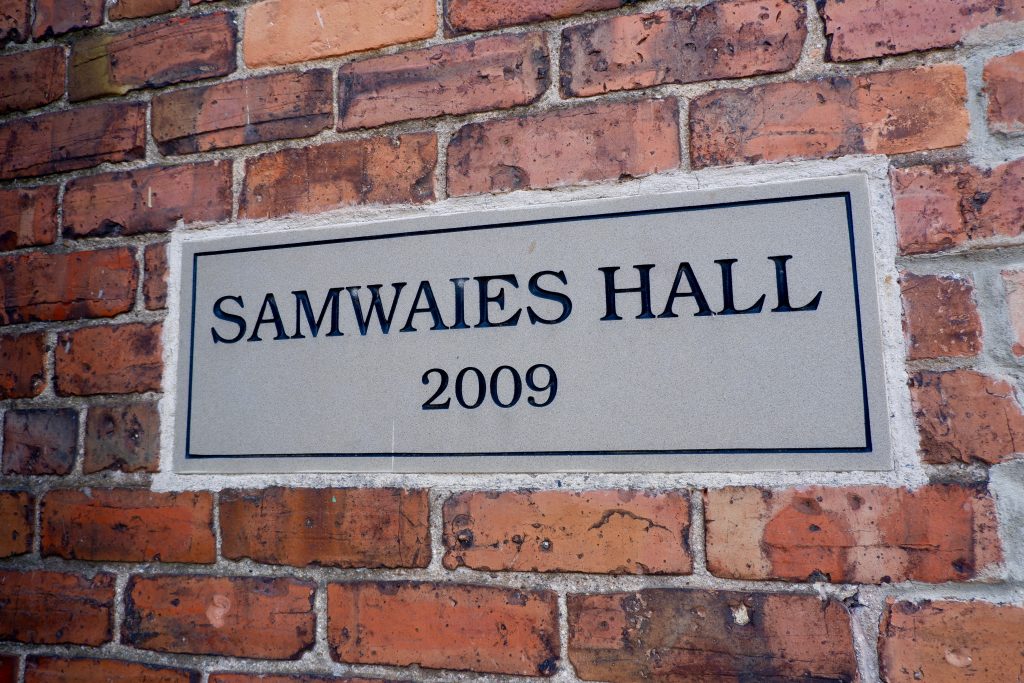 The History of Samwaies Hall
The Reverend Peter Samwaies was born in Eltham in Kent and was baptised there on 29th August 1614. He was afterwards of Trinity College Cambridge where he was elected Fellow but was dispossessed by the Parliamentary Visitors.
He was instituted to the Rectories of Wath and Bedale on the 31st December 1660 and died 6th April 1693 at Bedale where he is buried. He had also been the Vicar of Cheshunt Co. Herts.
He built and endowed at Wath the Free Grammar School in the year 1684. By his will, dated 28th November 1690 he bequeathed to the Rector of Wath in trust for the poor of the Rectory £10 per annum. To the master of the school £5 per annum to be paid out of his estate at Middleton Quernhow, which was bequeathed to Trinity College Cambridge for charitable purposes. He also desired that the residue of his estate should be applied to the erection of an Almshouse at Wath and Bedale, each to be built and endowed according to the proportion of the poor in each parish and as far as the residue would extend.
In 2009 Samwaies Hall was created from part of the Free Grammar School shown on the left.