RECENT EVENTS
Wath Community Apple Juicing Day
October 2020
This year the apple crop was very good and as a result we had plenty of apples donated for juicing. In fact we had so many we had to have two pressing sessions which amounted to over 130 bottles of high quality pasteurised juice. None of it would have been possible of course without the help of our team of volunteers on both Saturdays. Fortunately, we were lucky with the weather and under the protection of the large gazebo the apples were washed, cut up, scratted (mashed up) and pressed. Once pressed, the juice was filtered and stored in 25 litre containers, left to stand for 24-48 hours and filtered again before being bottled. The bottled juice was then pasteurised by being heated to 75 degrees Celsius for 25 minutes, fourteen bottles at a time! As you can imagine the whole process represents a lot of hard work. Apple donators and helpers were rewarded with an allocation of bottled juice with the remaining bottles available to be bought by people in the village.
We have some equipment of our own, but we are very grateful to Nick Brading and Nick Poulter for the use of their presses and scratters.
It was a very enjoyable community event and a chance, even with face masks and social distancing for us to meet and work together on a shared enterprise.
Look out for the date next year and get involved. You don't have to have apples to be part of the team but if you can bring apples that's even better. You could always offer to pick apples for people who are not able to do it themselves. Hopefully next year we will be able to make it a social as well as a work event perhaps with a BBQ at lunch served with apple juice of course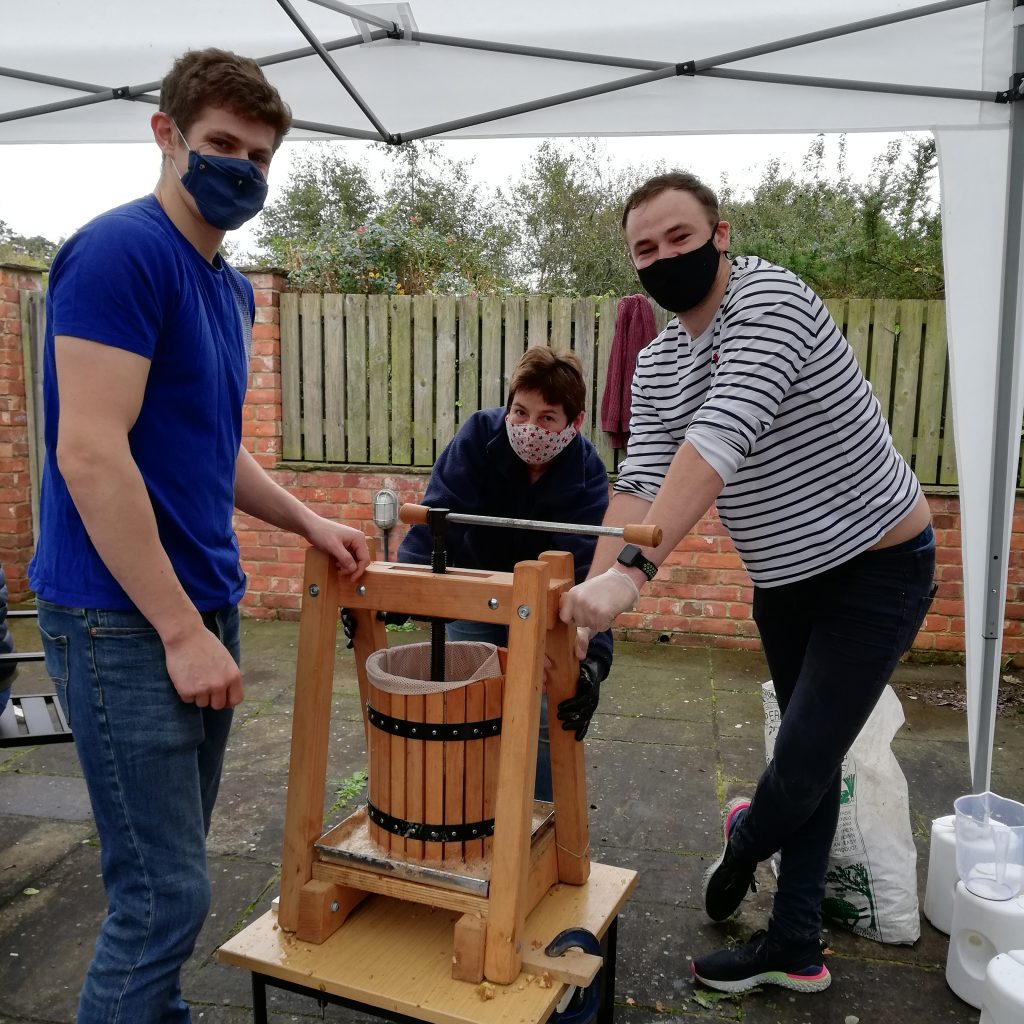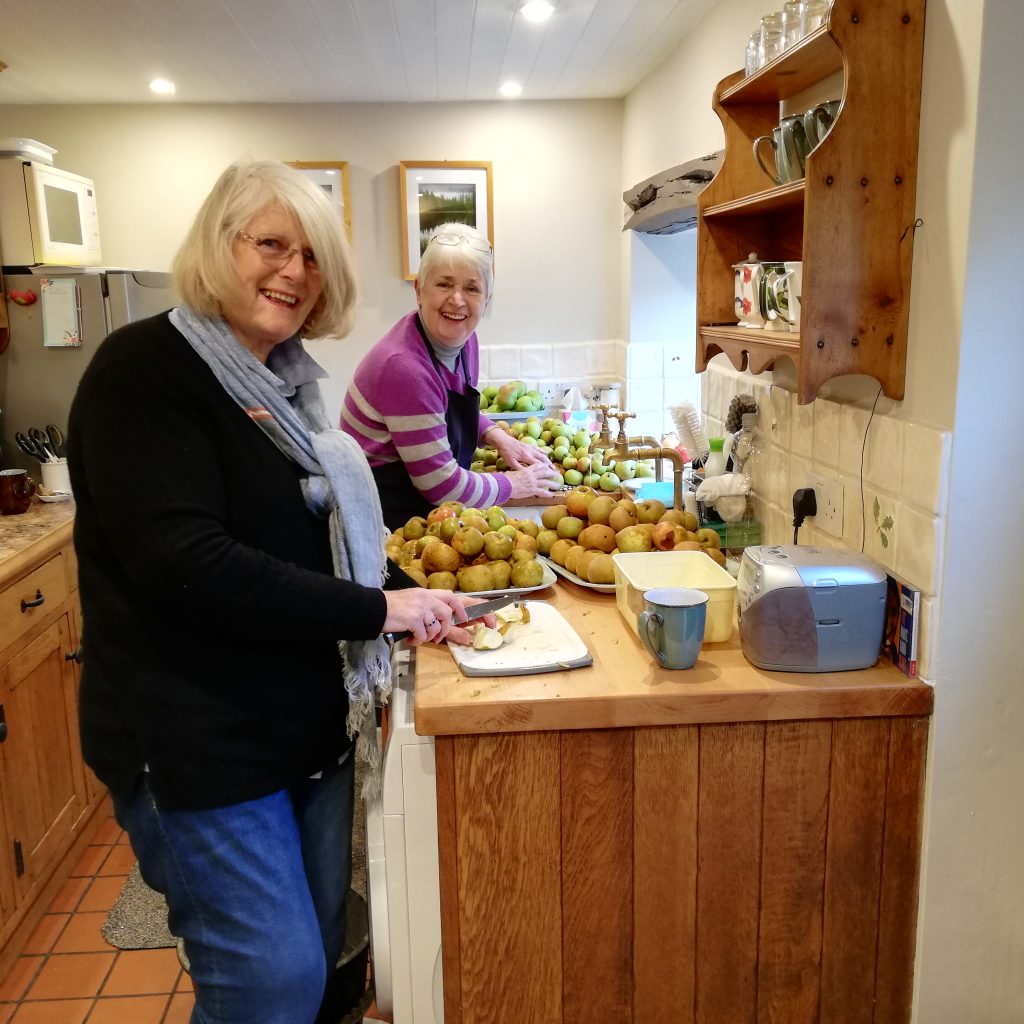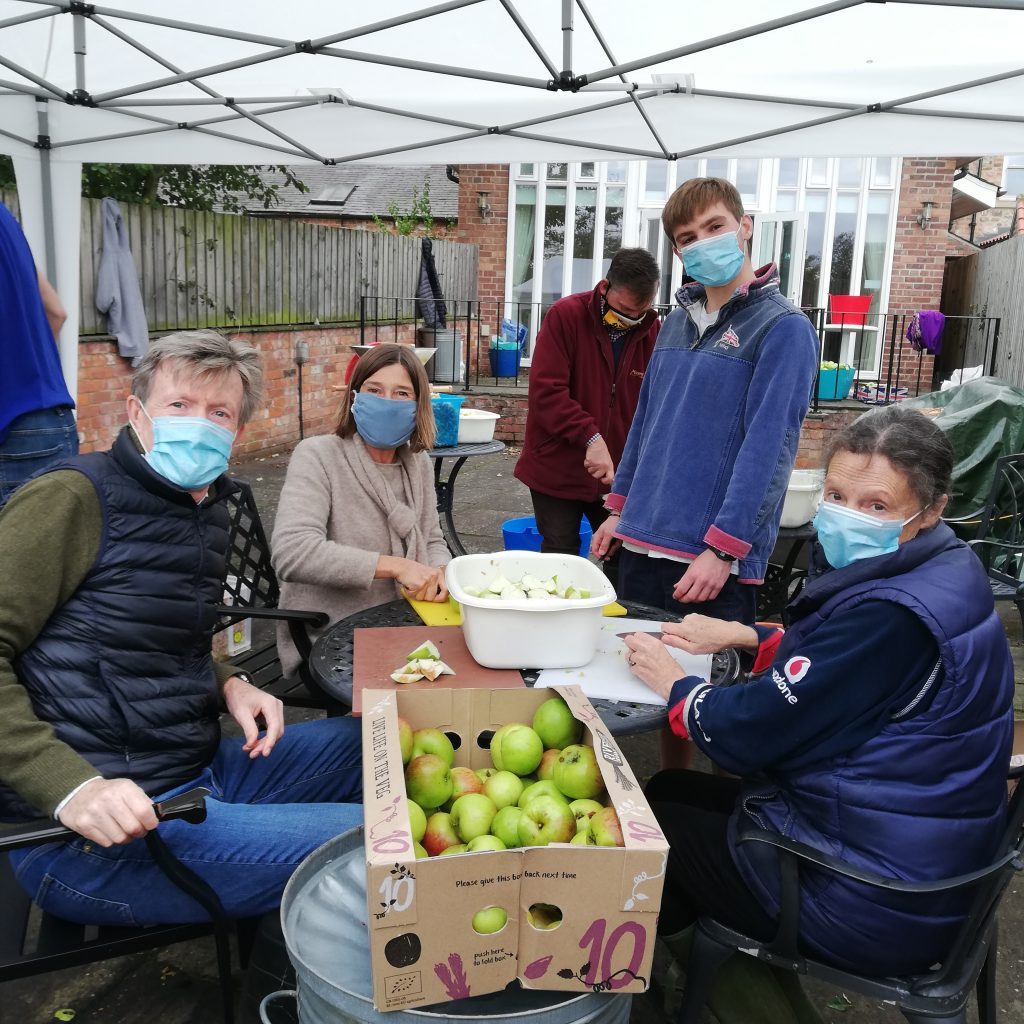 Annual Produce Show
September 2020
Wath's annual produce show did take place despite COVID-19 restrictions. Exhibitors had to leave their produce outside the hall and pick up their exhibits after the judging had take place in isolation in the hall. No get-together after the judging, not what we are used to but still a sign that Wath doesn't give up so easily and where there is a will there is a way. (Lilian)
Photos from Julie Nicholson and Family
The Wath Village Panto 2020 – Snow White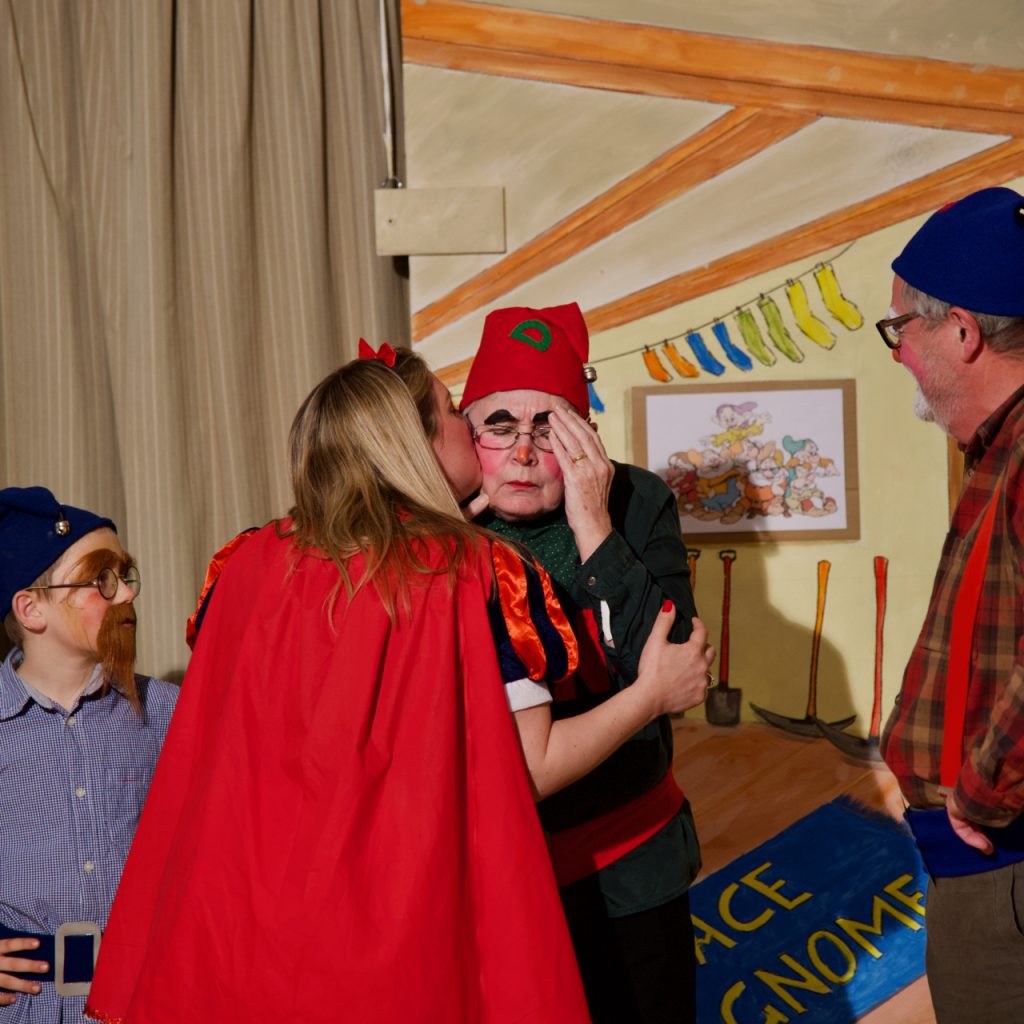 Hedgehogs and Gardening for Wildlife
This was a very well organised event, much enjoyed by those who attended. We learned about the best way to encourage and care for hedgehogs in our gardens and met the dedicated duo Jacqui and Peter who run H.A.P.P.Y Hedgehog Rescue. The second part of the evening was a talk from Colin Slator who outlined good practice in wildlife gardening. He also told us about High Batts Nature Reserve. During the break the children had fun noisily nailing together bird nesting boxes which they were able to take home.
Margaret Lattimer